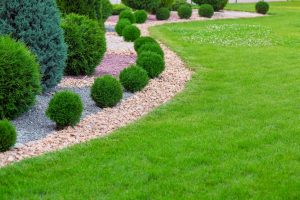 A well-manicured lawn and clean, attractive signage can make all the difference when it comes to your appearance, and site safety impacts your bottom line. These considerations require you to upkeep your property throughout every season with the help of landscape services to stand out from competitors. LEI Corporation, located in Boylston, MA, has the experience and equipment to maintain your property and keep it looking sharp. Our team can provide a full range of services, including:
Lawn installation
Hydroseeding/sod
Stone / concrete pavers
Irrigation systems
Cobblestone installation
Virtual landscape design
Tree selection and planting
Brush cutting
Walkway design and installation
Landscape management for Boylston, MA, is one of the most critical aspects of commercial properties that can be overlooked when it comes to appearance and safety. Landscaping can vary in size and scope but often includes lawn care, sign maintenance, paver patios, and more. Any landscape management company can be responsible for your property's exterior upkeep to help maintain its integrity; having your location routinely maintained provides a safe property for visitors and employees alike. Plus, the appearance of a company's property says a lot about the professionalism and care they put into their work.
When it comes to finding commercial landscape management services, experience is vital. An experienced company will have the knowledge and expertise to handle all of your landscape needs, from planting trees and shrubs to installing irrigation systems. They will also be able to provide quality services that improve the appearance of your property, like granite and fine grading. The right landscape management partner will also ensure that your needs are addressed timely, so no upkeep is left unchecked for too long. This makes Boylston, MA, landscape management required in all the seasons of the year for proper site management.
Property upkeep is an essential aspect of commercial properties for Massachusetts businesses, and landscape management ensures your commercial property looks its best at all times. It is critical that landscaping is done to ensure your commercial property is attractive to potential clients or visitors. With projects ranging from small-scale beautification upkeep to large-scale projects, LEI Corporation's landscape management, Boylston, MA, adds the professional touch with 30+ years of experience.