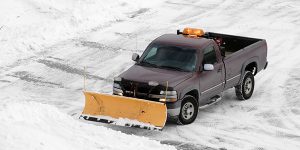 For snow removal is not an option but a necessity during the coldest months of the year. If you have needed to shovel snow from your driveway or your business parking lot, you know that removing snow is essential for enjoyable northeastern winters. Snow removal can be difficult, problematic, and a safety hazard to deal with if you do not have the proper equipment, experience, or plan. Snow keeps appearing during winter and can quickly become a time as well as a space problem. Let LEI Corporation, located in Boylston, MA, help you deal with the snow.
Our snow removal includes:
Double checking and monitoring snow on your property or campus.
Checking for ice build up in catch basins and on walkways and parking lots
Snow removal from your property and roof.
Allowing customers and employees to safely access your commercial property.
De-icing, plowing, and more.
Before the first snowflake falls, the experts at LEI Corporation will help you develop the right plan for snow removal commercial properties. With a fleet of plows, snowblowers, and snow pushers, we are ready to clear your sidewalks and parking lots, and experienced operators and professionals are ready to clear for any measurable snowfall. This is why Snow Magazine has rated us among the top 100 snow contractors in the northeastern United States on two occasions.
There are multiple factors that go into proper snow removal. Many of us fondly look back on needing to clear snow from our house as a child, a rite of passage for kids from New England. As we grow older, most seem to realize that time spent managing snow during the winter could better be spent elsewhere. So enjoy the winter your way by getting in contact with our snow removal professionals today.
LEI knows that snow removal requires professional equipment and laborers to get the job done quickly and effectively. In today's busy world, we all have things we would like to be doing; why make clearing snow one of them? Our snow removal services will meet your time, budget and safety needs for tenants and employees during the winter or all year long. We have been servicing commercial properties in New England since 1987. Are you in need of having snow removed, shoveled, plowed, or more? LEI Corporation has you covered. We are committed to being your one-stop shop for your snow removal needs throughout the snowy winters.