[et_pb_section fb_built="1″ next_background_color="#ffffff" admin_label="Hero Section" _builder_version="4.10.1″ _module_preset="default" background_color="rgba(0,0,0,0.45)" background_image="https://www.leisite.com/wp-content/uploads/2016/04/banner-images.jpg" background_blend="overlay" background_enable_video_mp4="off" allow_player_pause="on" custom_padding="||46px|||" bottom_divider_style="arrow" bottom_divider_height="52px" global_colors_info="{}"][et_pb_row column_structure="1_5,1_5,1_5,1_5,1_5″ use_custom_gutter="on" disabled_on="on|on|off" admin_label="Mobile Upper Row" _builder_version="4.10.4″ _module_preset="default" background_enable_color="off" z_index="99″ width="100%" min_height="10px" height="10px" max_height="50px" custom_css_main_element="z-index: revert;" border_color_all="#999999″ border_color_bottom="#FFFFFF" global_module="7765″ saved_tabs="all" global_colors_info="{}"][et_pb_column type="1_5″ _builder_version="4.10.1″ _module_preset="default" global_colors_info="{}"][et_pb_blurb use_icon="on" font_icon="||divi||400″ icon_color="#FFFFFF" icon_placement="left" image_icon_width="24px" disabled_on="on|off|off" admin_label="Contact Number" _builder_version="4.13.0″ _module_preset="default" body_font="|700|||||||" body_text_color="#FFFFFF" body_font_size="12px" body_link_text_color="#999999″ body_link_text_color_last_edited="off|desktop" icon_font_size="24px" global_colors_info="{}" body_link_text_color__hover_enabled="on|hover" body_link_text_color__hover="#00a653″]
(866) 649-4368 / (508) 865-4367
[/et_pb_blurb][/et_pb_column][et_pb_column type="1_5″ _builder_version="4.10.1″ _module_preset="default" global_colors_info="{}"][et_pb_blurb use_icon="on" font_icon="||divi||400″ icon_color="#FFFFFF" icon_placement="left" image_icon_width="24px" disabled_on="on|off|off" admin_label="Address" _builder_version="4.13.0″ _module_preset="default" body_font="|700|||||||" body_font_size="12px" background_layout="dark" icon_font_size="24px" global_colors_info="{}"]
200 Shrewsbury St. Boylston, MA
[/et_pb_blurb][/et_pb_column][et_pb_column type="1_5″ _builder_version="4.10.4″ _module_preset="default" global_colors_info="{}"][/et_pb_column][et_pb_column type="1_5″ _builder_version="4.10.1″ _module_preset="default" global_colors_info="{}"][et_pb_social_media_follow _builder_version="4.10.4″ _module_preset="default" text_orientation="right" custom_margin="0px||||false|false" custom_padding="0px||||false|false" global_colors_info="{}"][et_pb_social_media_follow_network social_network="facebook" url="https://www.facebook.com/LEICORPORATIONINC" icon_color="#999999″ _builder_version="4.10.4″ _module_preset="default" background_enable_color="off" global_colors_info="{}" follow_button="off" url_new_window="on"]facebook[/et_pb_social_media_follow_network][et_pb_social_media_follow_network social_network="instagram" url="https://www.instagram.com/leicorporation/" icon_color="#999999″ _builder_version="4.10.4″ _module_preset="default" background_enable_color="off" global_colors_info="{}" follow_button="off" url_new_window="on"]instagram[/et_pb_social_media_follow_network][/et_pb_social_media_follow][/et_pb_column][et_pb_column type="1_5″ _builder_version="4.10.1″ _module_preset="default" global_colors_info="{}"][et_pb_button button_url="@ET-DC@eyJkeW5hbWljIjp0cnVlLCJjb250ZW50IjoicG9zdF9saW5rX3VybF9wYWdlIiwic2V0dGluZ3MiOnsicG9zdF9pZCI6Ijc5MzcifX0=@" button_text="GET A QUOTE" button_alignment="center" _builder_version="4.10.4″ _dynamic_attributes="button_url" _module_preset="default" custom_button="on" button_text_size="13px" button_text_color="#FFFFFF" button_bg_color="#00a653″ button_border_width="5px" button_border_color="#00A653″ button_font="|700|||||||" button_use_icon="off" custom_margin="||||false|false" global_colors_info="{}" button_text_size__hover_enabled="on|desktop" button_bg_color__hover_enabled="on|hover" button_bg_color__hover="#FFFFFF" button_bg_enable_color__hover="on" button_border_color__hover_enabled="on|desktop" button_border_radius__hover_enabled="off|desktop" button_border_width__hover_enabled="on|desktop" button_border_width__hover="1px" button_border_color__hover="#00A653″ button_text_color__hover_enabled="on|hover" button_text_color__hover="#00A653″ button_text_size__hover="13px"][/et_pb_button][/et_pb_column][/et_pb_row][et_pb_row use_custom_gutter="on" disabled_on="on|on|off" admin_label="Divider" _builder_version="4.10.4″ _module_preset="default" width="100%" min_height="10px" height="10px" max_height="10px" custom_margin="||||false|false" global_module="7809″ saved_tabs="all" global_colors_info="{}"][et_pb_column type="4_4″ _builder_version="4.10.1″ _module_preset="default" global_colors_info="{}"][et_pb_divider color="#999999″ divider_position="center" _builder_version="4.10.4″ _module_preset="default" custom_margin="||||false|false" global_colors_info="{}"][/et_pb_divider][/et_pb_column][/et_pb_row][et_pb_row column_structure="1_5,3_5,1_5″ admin_label="Main" _builder_version="4.10.1″ _module_preset="default" width="90%" global_colors_info="{}"][et_pb_column type="1_5″ _builder_version="4.10.1″ _module_preset="default" global_colors_info="{}"][et_pb_image src="https://www.leisite.com/wp-content/uploads/2019/07/lei-est-logo01.png" alt="EST 1987 logo" title_text="lei-est-logo01″ disabled_on="on|on|off" _builder_version="4.10.4″ _module_preset="default" global_module="7810″ saved_tabs="all" global_colors_info="{}"][/et_pb_image][/et_pb_column][et_pb_column type="3_5″ _builder_version="4.10.1″ _module_preset="default" global_colors_info="{}"][et_pb_menu menu_id="28″ menu_style="centered" active_link_color="#00a653″ dropdown_menu_bg_color="#00a653″ dropdown_menu_text_color="#FFFFFF" dropdown_menu_active_link_color="#333333″ mobile_menu_bg_color="#333333″ mobile_menu_text_color="#FFFFFF" disabled_on="on|on|off" _builder_version="4.13.0″ _module_preset="default" menu_font="|800||on|||||" menu_text_color="#FFFFFF" menu_font_size="16px" background_enable_color="off" global_module="7811″ saved_tabs="all" global_colors_info="{}" active_link_color__hover_enabled="on|hover" active_link_color__hover="#00A653″][/et_pb_menu][et_pb_divider show_divider="off" _builder_version="4.10.4″ _module_preset="default" custom_margin="||20px||false|false" global_colors_info="{}"][/et_pb_divider][et_pb_text _builder_version="4.10.1″ _dynamic_attributes="content" _module_preset="default" header_font="|800||on|||||" header_text_align="center" header_font_size="45px" background_layout="dark" global_module="7869″ global_colors_info="{}"]@ET-DC@eyJkeW5hbWljIjp0cnVlLCJjb250ZW50IjoicG9zdF90aXRsZSIsInNldHRpbmdzIjp7ImJlZm9yZSI6IjxoMT4iLCJhZnRlciI6IjwvaDE+In19@[/et_pb_text][/et_pb_column][et_pb_column type="1_5″ _builder_version="4.10.1″ _module_preset="default" global_colors_info="{}"][et_pb_image src="https://www.leisite.com/wp-content/uploads/2020/10/woo-socks-logo.png" alt="woo sox logo" title_text="woo-sox-logo" disabled_on="on|on|off" _builder_version="4.10.4″ _module_preset="default" global_module="7812″ saved_tabs="all" global_colors_info="{}"][/et_pb_image][et_pb_text disabled_on="on|on|off" _builder_version="4.11.2″ _module_preset="default" text_font="|600||on|||||" text_text_color="#FFFFFF" text_font_size="14px" text_line_height="1.2em" text_orientation="center" text_text_shadow_style="preset5″ global_module="7813″ saved_tabs="all" global_colors_info="{}"]
THE OFFICIAL LANDSCAPE, SNOW, AND ICE MANAGEMENT COMPANY OF THE WORCESTER RED SOX
[/et_pb_text][/et_pb_column][/et_pb_row][/et_pb_section][et_pb_section fb_built="1″ admin_label="section" _builder_version="3.22″ global_colors_info="{}"][et_pb_row admin_label="row" _builder_version="3.25″ background_size="initial" background_position="top_left" background_repeat="repeat" global_colors_info="{}"][et_pb_column type="4_4″ _builder_version="3.25″ custom_padding="|||" global_colors_info="{}" custom_padding__hover="|||"][et_pb_text admin_label="Text" _builder_version="4.13.0″ background_size="initial" background_position="top_left" background_repeat="repeat" hover_enabled="0″ global_colors_info="{}" sticky_enabled="0″]
During the winter months, snow needs to be dealt with properly to ensure your property is safe for customers and employees alike. However, snow removal is a daunting task that no business should undertake alone, especially when it can result in injuries and property damage if not done correctly. Fortunately, LEI Corporation exists as an answer to your snow removal needs. But what are the most crucial factors in commercial snow removal services?
Using the Correct Equipment
Landscaping companies are not created equal, and everyone does not have the tools to match your commercial snow management needs. When you own or manage a large property or campus, you need to find professionals with the proper snow blowers, plows, snow pushers, and more to keep your property safe. Using a landscaper with the appropriate equipment prepares your property for all obstacles winter can bring.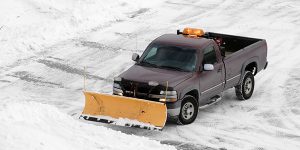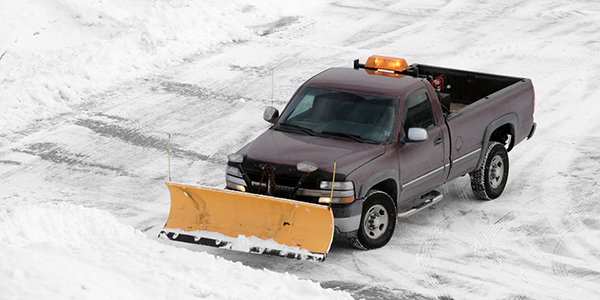 Prepare a Plan for Winter Conditions
As a business owner, you need to have a winter plan to ensure your property is safe during those icy months. Consider all services you need for your properties, such as roof shoveling, snow removal, de-icing, and more. You should aim to meet with a landscaper before the snow falls. At the very least, you want to have a plan with your commercial landscaper to decide what your property needs to do in case of extreme winter conditions.
Only use Fully Insured Snow Removal Services
You can not run a business in New England without removing snow from your property. The only way to do this safely is with a fully insured landscaper. Ensure they have worker's compensation and liability if an accident occurs on your property. Removing snow and ice from your property is dangerous; if you go with an uninsured snow removal service, it may cost you in the long run.
Use Commercial Services with a Reputation
You want to find a commercial snow removal service in your area with a proven reputation for ensuring your property stays safe. Snow Magazine has twice rated LEI Corporation as one of the top 100 commercial snow contracts in the Northeastern United States because of our 30+ years of experience. You will want to know your snow removal company has proven success and expertise to get the job done.
Monitor the Weather
By monitoring the weather and snowfall in your area, you can guarantee your commercial snow removal will happen when it is required. When ice and snow fall on your property, you want to be prepared to ensure the safety of everyone at your facility.
LEI Corporation in Boylston, Massachusetts, has been servicing commercial properties since 1987, providing the experience necessary to ensure your property is kept safe through whatever unpredictable weather winter may bring. Contact us at (866) 649-4368 to learn more about our services.
[/et_pb_text][/et_pb_column][/et_pb_row][/et_pb_section]