Getting and retaining customers is hard these days. Many companies out there sell your products or offer similar services as yours. As a business owner, building and maintaining your reputation is one of the best ways to attract and retain those clients. Many commercial property owners ignore the importance of commercial landscaping. Still, it is a great way to boost your company's reputation.  
So, how do you know when your commercial property's landscape needs a renovation? Don't sweat it. Here is a list of the right time to renovate your commercial property's landscape.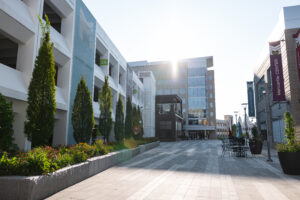 When Your Landscape is Dated
Does your commercial landscape look like the ones from the '90s? Do you feel your landscape is fading into the background? Do you have plants growing over your windows and encroaching on your sidewalks and entrances? If your answer to any of these questions above is yes, it's time to renovate your landscape! 
Mass planting is old-school; it was only relevant decades ago. If you have a landscape with mass planting, you need to redesign your landscape. The new trend is planting single, stunning plants like columnar shrubs. When you also have old plants like juniper, hawthorn, and cleyera on your landscape, you need to renovate your landscape. Create a contemporary vibe by adding colorful and vibrant plants like river rock to your commercial property outdoor space. 
Focus on sustainability, attractiveness, and xeriscaping to update the design and functionality of your commercial landscape. Reducing the need for water and improving the environment is now more critical than ever and should be prioritized during your landscaping. Seek professional advice from commercial landscaping companies to get the ideal plant for your commercial space. However, planning your landscape renovation before the growing season is best.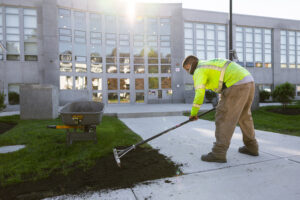 When You Need To Reach More Customers
Your landscape portrays the image of your business – it gives clients their first impression of your business. It would help if you made your space appealing and welcoming to visitors. The curb appeal of your property determines whether it will attract new clients and tenants. If your sales are low and you want to reach more clients, you should give commercial landscaping a trial. Having an inviting landscape in the space of your property will bring more customers close to your business.
Your residential property can remain vacant if you don't add striking features. Tenants appreciate curb appeal and will likely choose a property with nice perks over old-fashioned ones. Redesigning your commercial landscape can be marketing leverage that brings more clients or tenants to you.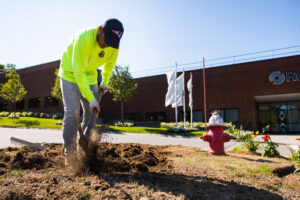 When You are Planning to Sell Your Property 
Suppose you're about to list your commercial property for sale on the market. In that case, it's necessary to make it look more attractive than other properties on your street. It doesn't matter what season it is; investing in commercial landscaping can boost your property's value and get you a buyer faster. 
Your landscape is the first thing any prospective buyer will see. Missing the chance to give the buyer a good impression at first sight, can be a real disadvantage. Every home buyer wants to make an intelligent purchase by buying an appealing and valuable home. Seeing an unkempt or poorly maintained landscape can make a home buyer think your commercial property isn't worth the price. However, ensure the property's inside is as good as the outside to get the best return on investment.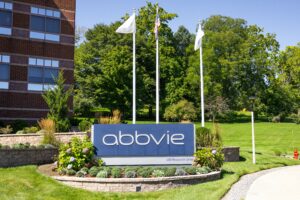 When You want to Rebrand and Compete in Your Market 
Do you have direct competitors in your neighborhood? Landscape renovation can give you an edge over them. Here is the deal: your business's target customer will easily choose the business with a neat and modern landscape over one with a dated landscape. Chances are your competitors have an old or boring landscape. You can move ahead of them by hiring a commercial landscaping expert to transform your landscape. 
When rebranding your business, your landscape should match the new image of your business. So, it would be best if you had a custom landscape renovation. To show your business's sustainability efforts, plant drought-tolerant flowers and install solar-powered lights on your landscape. If you want to reflect your company's attention to detail, maintain your pathways, prune your branches, and keep your beds edged regularly. All the landscape maintenance won't go unnoticed by your target customers. Although, the outcome of your landscape renovation project depends on how well you understand your needs and motives. Consult a dependable commercial landscaping company to make the right landscaping decisions.  
The saying, "you can't judge a book by its cover," does not apply to commercial properties. Clients, tenants, and buyers will consider everything about your property, including the outdoor space, before patronizing your business. If someone sees a commercial building with a poorly designed or old landscape, the person will think less of the business. But, they will trust your business quickly if they like what they see from the outside. 
Now that you know the best time to spruce up your commercial landscape. It would be best if you did it right by hiring a professional landscaping company.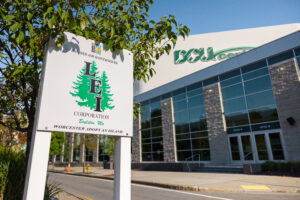 Let LEI Corporation Help Revamp Your Landscape 
Don't know how commercial landscaping can transform your space into what will bring outstanding results? We do. We have lots of commercial landscaping ideas that can fit your purpose and needs. Our professional landscape designers are experienced in creating top-notch landscapes that will significantly impact your commercial property. Since our establishment in 1987, we have dedicated ourselves to outstanding and reliable commercial landscaping services. Our team would work together to create a unique landscape to make your commercial property stand out. We can also keep your outdoor space maintained throughout the year. 
Decide to improve the appearance of your commercial property's landscape today. Don't hesitate to reach out to the LEI landscaping team when ready. No matter how complex the landscape design you desire might be, we can work with you to create it. Make your commercial property shine by hiring us.